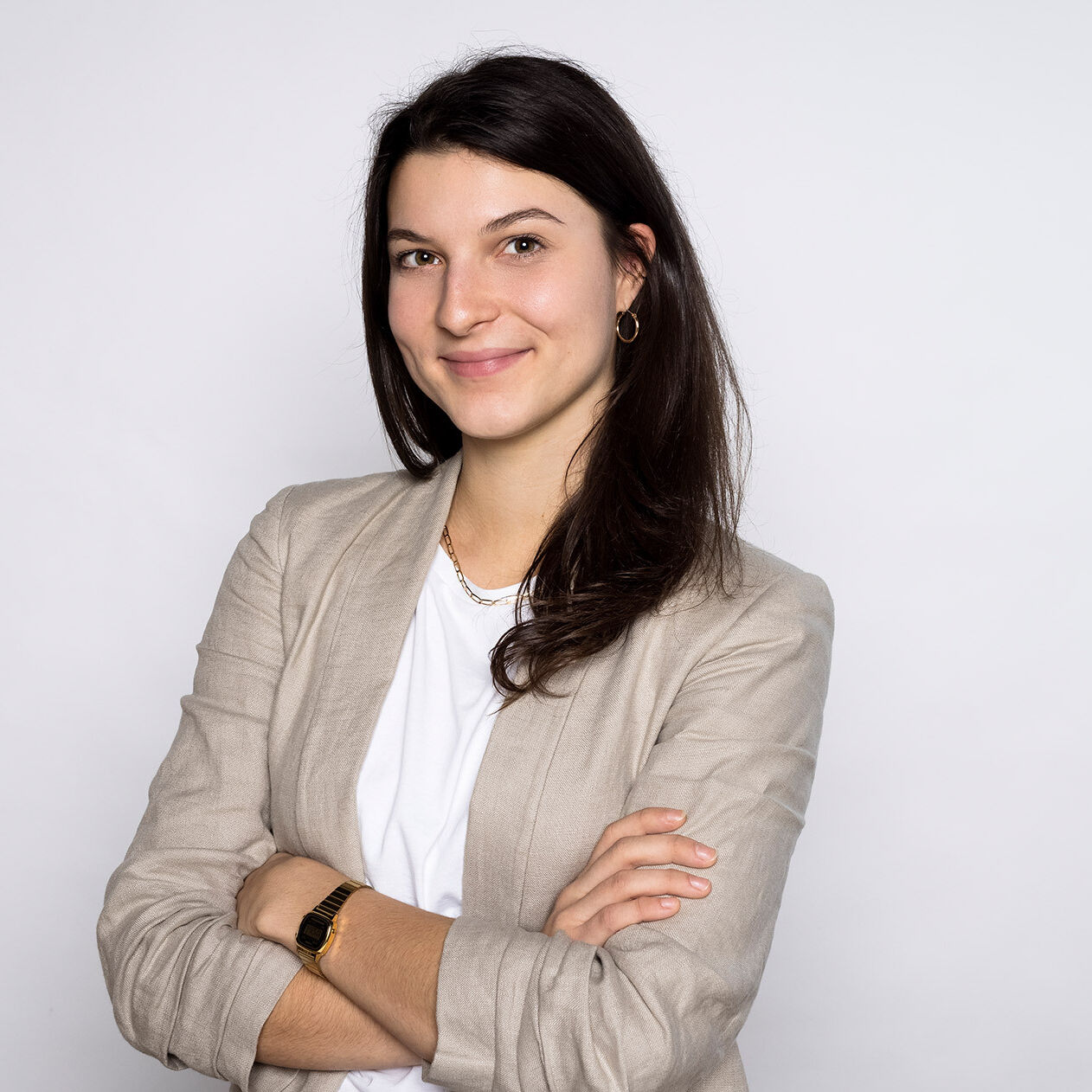 Lina Joy Keil, BA
Recruiting Partner
Joined epunkt as a recruiting partner in software engineering in August 2021. Lina Joy has already gained experience in IT recruiting before epunkt and has also completed an extra-occupational degree with a focus on Human Resources Management and Organization at the FHWien der WKW.
Contact / Location
epunkt Vienna
Universitätsring 8/6
1010 Vienna
10 Facts about Lina Joy
Usually in a good mood with a smile on her face.
Starts thinking about lunch at breakfast (always open for new dishes, as long as they are veggie).
Loves listening to music – and the volume during car parties always has to be set to an even number.
Passionate singer who can't hit a note or remember the lyrics
Up for (almost) anything fun, also when it's spontaneous
More espresso, less depresso
Likes to do things and be around others
Empathic
Likes sports, especially when a ball is involved
Open to new and different personalities
What epunkt particularly appreciates about Lina Joy:

Her positive and humorous approach to others. How she is always open to new things and accepts challenges with joy and motivation.